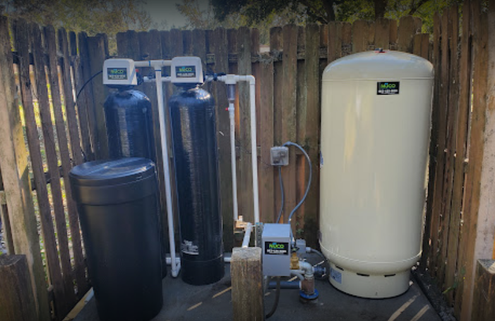 Wells tapping ground water resources can provide the highest quality drinking water.
Water well checkup is a great way to keep your well operating properly.
Having a water well allows homeowners to control their own water supply. Ownership also comes with the responsibility of keeping the water well in good working order. When was the last time your water well equipment was inspected or your water tested for quality?
The National Ground Water Association (NGWA) recommends routine annual well water maintenance checks to ensure the proper operation. This prolongs the years of service and monitors the water quality.
Some of the things that a licensed well contractor should inspect in their water well checkup include:
An inspection of the well equipment to make sure that it's sanitary and meets local code requirements.

A test of your water for bacteria and nitrates or if water appears cloudy or oily, which can mean that the equipment is not properly functioning.

A flow test to determine system output, along with a check of the water level before and during pumping (if possible), pump motor performance (check amp load, grounding, and line voltage), and pressure tank and pressure switch contact.

A concise, clear, written report should be provided to you following the checkup that explains results and recommendations, and includes all laboratory and other test results.
Be sure to keep hazardous chemicals, such as paint, fertilizer, pesticides, and motor oil far away from your well and periodically check the well cover or well cap on top of the casing to ensure it is in good working order and securely attached.
Always use a licensed and/or certified water well contractor or pump repair company to conduct your routine well checkup. Working with a licensed professional provides protection for your investment both in the short and long maintenance care of your water well.