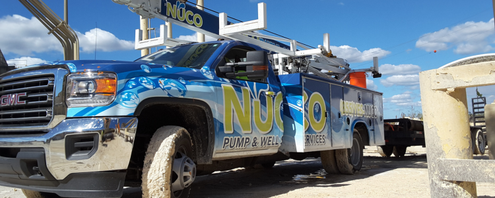 There are many ways for well owners to protect their water quality. Two of the most important are to make sure your well is properly sealed and properly abandon any non-usable wells on your property.
If an active water well is not properly sealed or if an abandoned well is not properly plugged, it can create a path for contamination. Cap it, plug it!
A proper well seal should:
Have a rubber seal that's expandable when bolts are tighten.
Be watertight from rain and be in good working condition
Well seals should be installed by a water well system professional, and any well seal maintenance or replacement should be done by a professional.
How do I properly plug an abandoned well?
Some abandoned wells are obvious while others are not. Abandoned wells can be found in:
Old maps, property plans, or property title documents
Neighborhoods
Pipes sticking out of the ground
Small buildings that may have been a well house
A Licensed Water Well Contractor may do additional checks—including a records check—for more information about abandoned wells. A Licensed Water Well Contractor is required to abandon wells using proper techniques, equipment, and materials to ensure quality and safety. Protecting the quality of water you consume is as important as having access to water itself. Let's keep it safe! Cap it, plug it!